So you want to be a Zoo Keeper?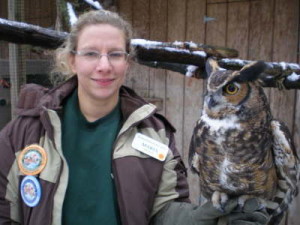 I am a writer for GreenAmerica/Greendeals and write about many of the things we would put on our All Souls Connected blog. So I decided to share some of my former posts from that site.
This one touches on the misconception that being a Zoo Keeper is a glamorous and mysterious profession. Truth be told it is a grueling job with lower than average pay BUT the majority of the people in this profession LOVE their jobs. Much like what we do at All Souls Connected, the pay ain't great ( ok it's zero) but the rewards abound.
Click here to read my article and gain some insight into the world of Zookeeping!
Author: Maria Romano Trampe'