How can you help
At All Souls Connected we are constantly bringing in new animals or beginning new projects that need funding. If there is a particular animal or project you want to support you can specify it in the comments section on the Paypal donation page. We will keep you updated on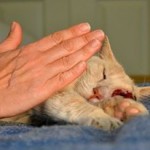 the progress of your animal or project. You can always simply make a direct donation through the paypal link on the side of each website page.
Tyrone:
Tyrone
is the cornerstone of All Souls Connected. He is who inspired us to move forward with the non profit. You can read his full story on the see what we've done page. The care for Tyrone consists of food, medication, medical visits and lots and lots of love
 Feral Trap, neuter, vaccinate, release program: This is where the bulk of our work will be. Connecting with local communities to reduce the feral cat repopulation problems. Every year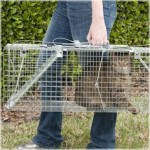 millions of unwanted cats are euthanized in kill shelters. it is estimated that there are 50 ill ion feral cats in the United States alone. 70% off all cats that show up in shelters are euthanized. We are striving to reduce these devastating statistics. Each feral that we neuter costs All Souls Connected $110. This includes trapping, vet fees to neuter and vaccinate, transportation and recovery care at All Souls Connected.
Amazon wish list:All Souls Connected is in constant need of supplies to carry out our mission. If you would prefer to purchase particular items that are needed you can do so through our Amazon Wish list! Simply click here to view the list.
Free Ways to Help All Souls Connected Raise Much-Needed Funds.
Every time you shop at any of the 1,000+ online stores in the iGive network, a portion of the money you spend benefits All Souls Connected. It's a free service, and you'll never pay more when you reach a store through iGive. In fact, smart shoppers will enjoy iGive's repository of coupons, free shipping deals, and sales. To get started, just create your free iGive account. Start iGiving at: www.iGive.com/AllSoulsConnected
Volunteer: All Souls Connected is located in Pennsylvania and is always looking for enthusiastic individuals to help in various ways; We need foster parents for pets looking for forever homes, individuals interested in going on educational outreaches, and transportation help for our TNR program, just to name a few. If you are interested in finding out more about volunteering, please email us at allsoulsconnected@gmail.com